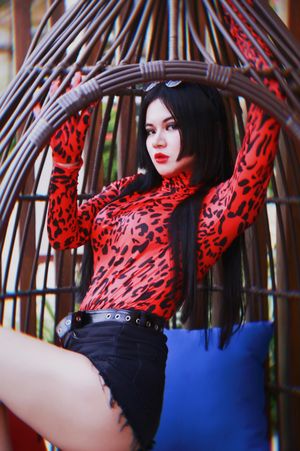 Sophia Sun Xiao han Venn  
 International Chinese Pop/HipHop/Rapper Singer 
 English name: Sophia Venn 
 Singer, Music Producer, Songwriter 
 (Genre: Pop, Rock, R & B, Rap, etc.) 
 Language: Chinese and English 
 
Sophia Venn likes to produce a mixture of genres for her Fans. With fiery releases, full of soul and expression, all tracks in her releases mix acoustic and electronic instruments to blend HipHop, Pop, R&B, Rock, and Rap genres, resulting in awarding her recent song and its productions a superiority in sound, quality, and listenability.
Her songs  are a complete, thorough experience that excels visually and organizationally as the ultimate execution of her distinct vision for brand expansion. Furthermore, They are packed with career establishing type songwriting by Sophia Venn, songwriting that drives talent worldwide to crave collaboration.
Sophia Venn is a phenomenon; her vision of global success allows a peek inside a Chinese millennial culture becoming apparent and growing prominence worldwide. Sophia Venn is at the forefront of female Chinese Rap/Hip-Hop/R&B talent due to her ability to mix genres and inspire listeners of all genres. Sophia Venn is growing recognition for her glamorous fashion and flair showcased on the red carpet and photoshoots. Sophia Venn hopes to reintroduce what she describes as the old ways of music, but with modern style.
Sophia Venn cites various artists as her inspiration; her influences include Doja Cat, Snoop Dogg, Eminem, Cher, and The Doors. Sophia Venn has performed at numerous music festivals, events, and artist showcases in China. Now Sophia Venn is only creating songs in the English language to aid in her goal of achieving worldwide industry recognition. Sophia Venn's single So High is in rotation and gaining momentum on Atlanta and Chicago radio stations.

 Loved by overseas fans in North America, South America,  Japan, Singapore, 
 Taiwan, Africa, Russia, 
 Top 10 popular results